Welcome to Lakeside Animal Hospital
The Best Care for your Best Friend
Surrounded by Spring Lake, Carolina Lakes, and Buffalo Lakes, we couldn't think of a better name than Lakeside to describe us!
Our team is here to serve you with the best veterinary care for your dogs, cats, and "pocket pets"!

​Please contact us to answer any questions or schedule an appointment.
​​​​​​​Meet the Team
Lakeside Animal Hospital will be CLOSING EARLY on the following day:
Thursday, October 31st
​​​​​​​in observance of Halloween.
If your pet should have a medical emergency, please contact Small Animal Emergency Services in Vass, NC at (910) 246-0405.
Thank you.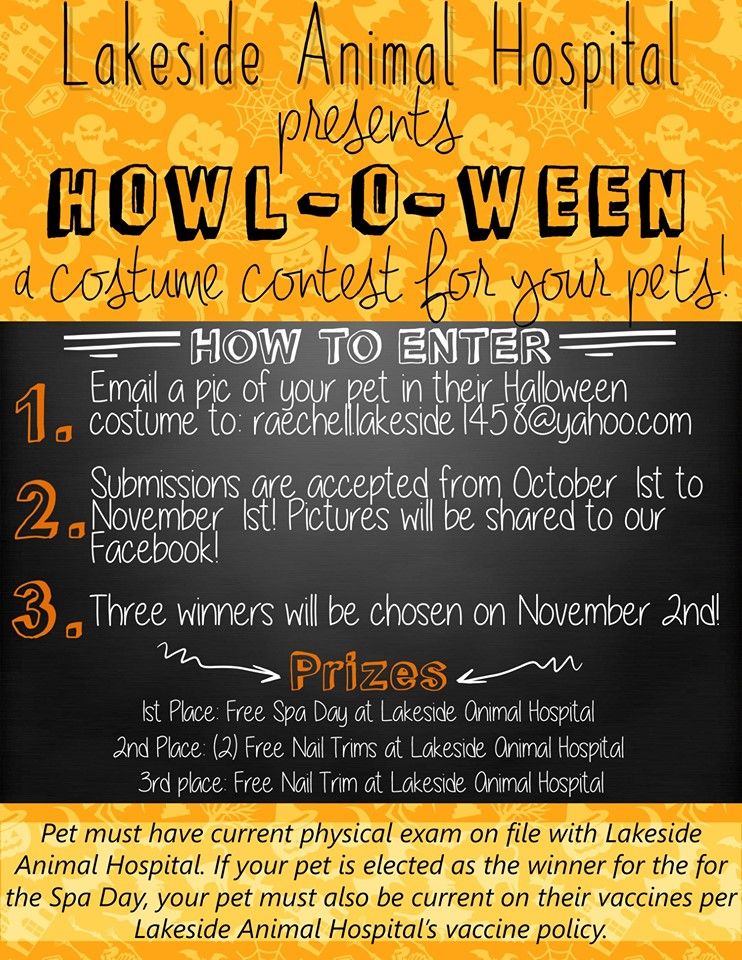 Allergy Testing
Diagnostic Laboratory
Nutritional Counseling
Pain Management
On-site Pharmacy
Wellness Routine Care